---
Hello! I am a freelance filmmaker and photographer working professionally since 2009. I pride myself on being able to work across all stages of production, bringing stories to life and ideas to the screen. I specialise as a Director of Photography on film projects.
Over the years I've worked with a variety of production companies and agencies, allowing me to produce content for a whole host of brands across many different industries.
I'm based in Dublin, Ireland but I've worked on projects in over a dozen countries, spanning 4 continents and I love the fact that my job allows me to see different parts of the world.
---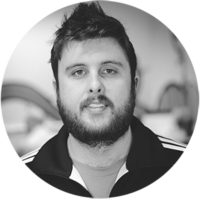 ---
---
I've worked with Simon for many years on various film, photography and video projects in different capacities. I can genuinely say he is one of the most reliable and easy to work with production professionals I've had the pleasure of collaborating with. Every project, no matter how large or small, is treated with the utmost integrity. Deliverables and timelines are clear from the outset and the quality and creativity of the output is always of the highest standard.
Working with Simon is a pleasure. Even under pressure he never appeared stressed, instead he was open to ideas, efficient, a strong communicator and consistently overdelivered my expectations of what we could achieve. I've often found DPs to be very gear orientated, Simon manages to have a strong understand of that side of things without letting it get in the way of what's really important on a shoot. I would, and do, recommend Simon as a collaborator anyday.
Simon is an incredibly talented videographer and a delight to work with. He has an innate ability to truly understand client needs, translate that into a vision and deliver an exceptional, engaging piece of work in line with that vision. I'd have no hesitation recommending Simon to others who are looking for a remarkable videographer for their next project. 
---